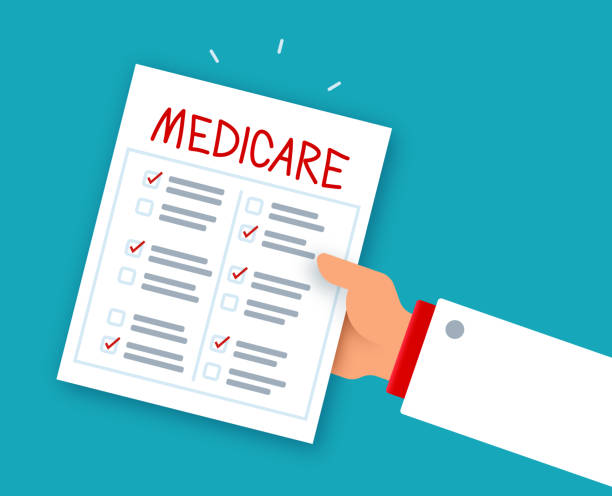 Health insurances are becoming a need of an individual. Everything is becoming so expensive, and as a result, people find it difficult to pay their healthcare charges and other expenses. Most Americans have enrolled in one of the Medicare plans because they are caring for their future. When we start growing old, our disability starts increasing. Due to disability, a person finds it hard to take care of himself. At such points, a Medicare plan will help you out. Medicare plans are health insurances that charge you monthly premiums, and at the time you need any health-related service, your insurer will pay your expenses.
Various Medicare plans make an older adult confuse about which one to enroll in. so in such a situation, the right person would be the insurer because they are individuals who have in-depth knowledge about every Medicare plan. Also, you can look up a person who has already in a media policy so they will guide you rightly. On the other hand, suppose you are new to media policy and do not confuse yourself. In that case, I recommend you sign up for Medicare plan G because it's the most famous Medicare plan that people consider enrolling in due to excellent coverage. There are more things to know about it so consider reading below.
Medicare Plan G-
Medicare plans are federal health insurance in which an individual needs to enroll to pay the healthcare charges that they think are out of their pockets. Medicare plan G is the most preferred media plan due to its vast coverage and advantages. Usually, private companies that provide insurances can help you out in the enrolment process for the Medicare plan.
People choose to enroll in media plans like plan G is because of the gap coverage its offers. If we discuss original Medicare, it does not cover everything that an individual requires, so people decide to sign up in media policies to cover these gaps.
Eligibility for Medicare plan G:
Everyone 65 or above this age is eligible to enroll in media policies like plan G. 

Usually; enrolees prefer to enroll in an open enrollment period, which starts when a person turns 65 and ends six months later. At such period, people are offered plans with the best prices and facilities.

To enroll for a

Medicare plan G

, a person needs to be part B Medicare's enrollee.
Coverage-
hospice coinsurance for Medicare part A

deductibles of part A(hospital insurance)

excess charges of part B Medicare

nursing service to the enrolee

Medicare plan G will cover foreign travel expenses of any incident, which is Upto 81%.
Cost:
The costs of Medicare plans depend on several factors such as age, location, gender, etc.; the same is in the case of

Medicare plan G

. 

Make sure you look at the benefits first and count the most benefits covered by which provider.So these are the things you should know about a Medicare plan G before enrolling.